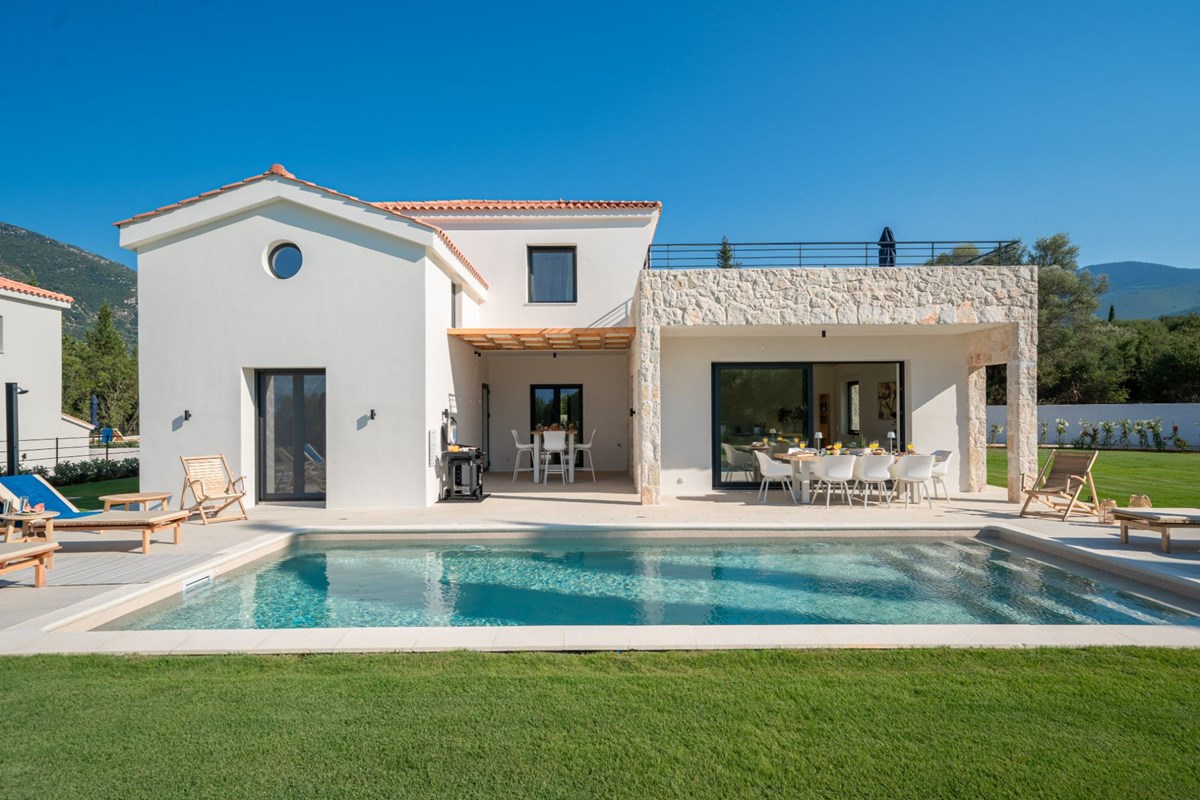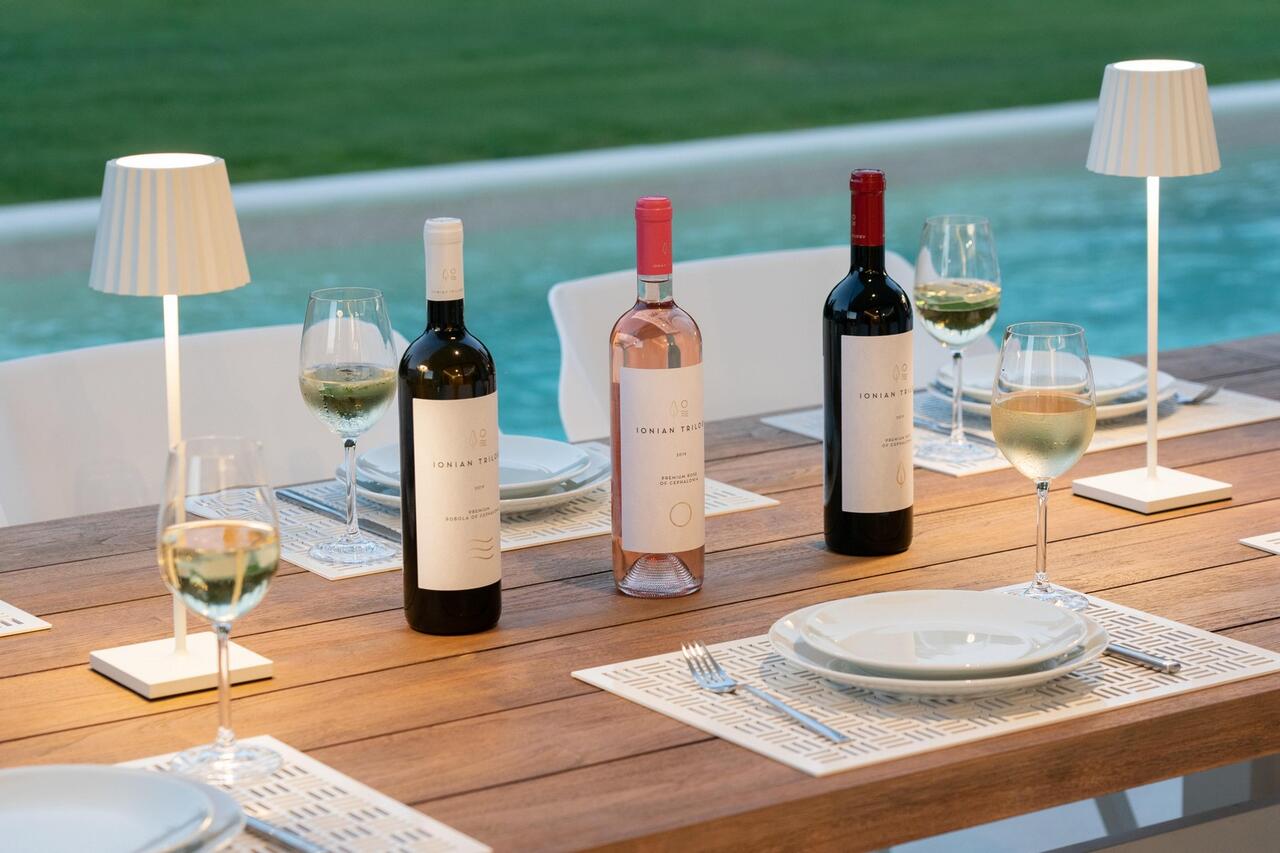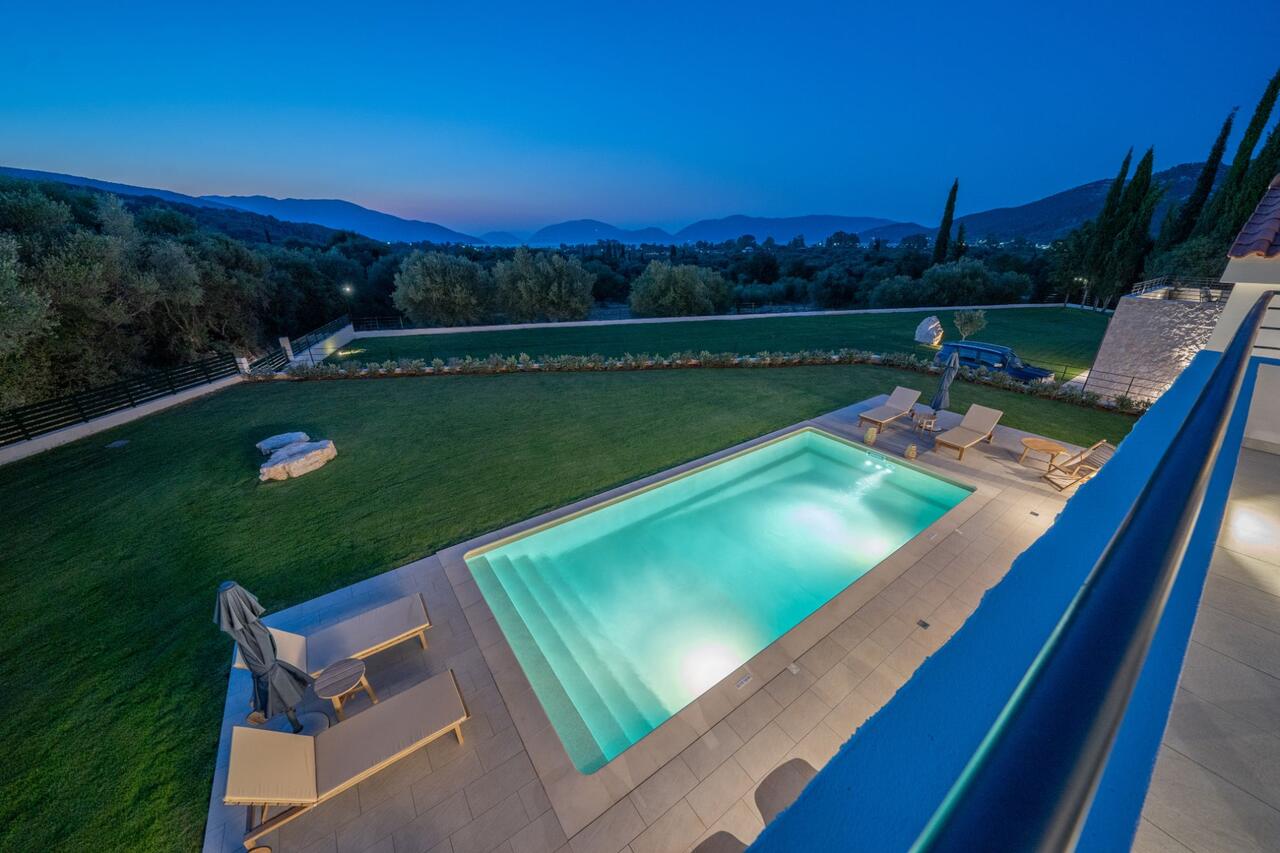 OVERVIEW
Named after their three pillars, the Ionian Trilogy Villas focus on Hospitality, Culture and Nature. Guests are welcome to enjoy an eclectic range of high-end services, plunge in their private pool, relax in intimate and tranquil surroundings and unwind in beautifully appointed rooms of high aesthetics amidst the sea and sky, near the island's most touristy spots and yet in a place evoking peace and calm. To further enhance the quality of their guests stay the enchanting Ionian Trilogy Villas provide a great array of activities and services aiming to acquaint guests with the area including tours and excursions to archeological sites and areas of historical importance, horseback riding adventures, boat tours and trips to the nearby island of Ithaca, organized visits to museums, hiking and trekking tours to Ainos mountain, sports and wellness activities, scuba diving explorations and cooking sessions led by local chefs.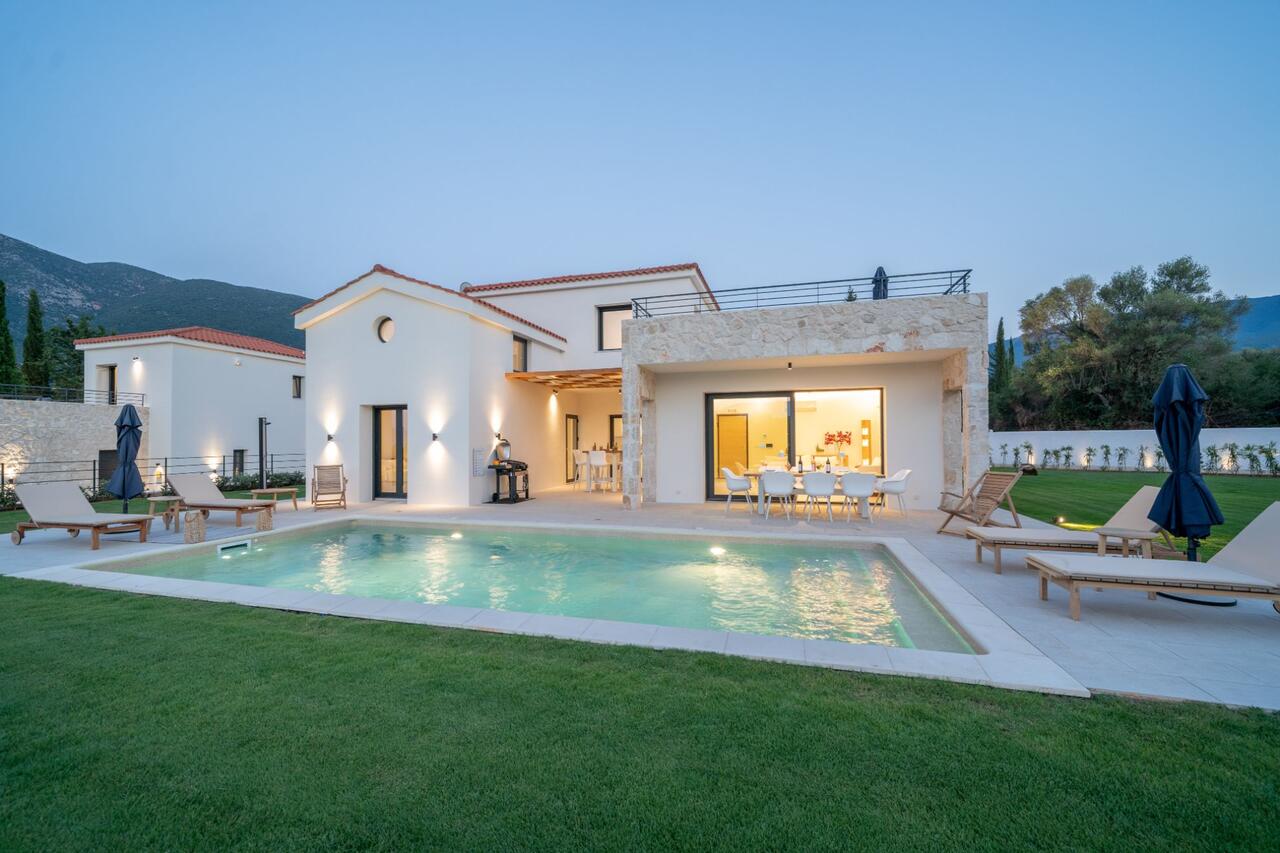 villa evangelos
Guests: 6 - Bedrooms: 3 - Bathrooms: 3
Sea & mountain view
Built-in local stone, Villa Evangelos preserves its local identity and authentic charm while offering a cocooning escape with all the comforts and conveniences of the modern era. Spacious, airy and in line with the general spirit of minimalism, Villa Evangelos welcomes guests to surrender to all pleasures of luxury while enjoying their privacy, bask in the sun on a lounger by the private pool, enjoy a refreshing swim or dine alfresco while taking in the unobstructed sea and mountain view.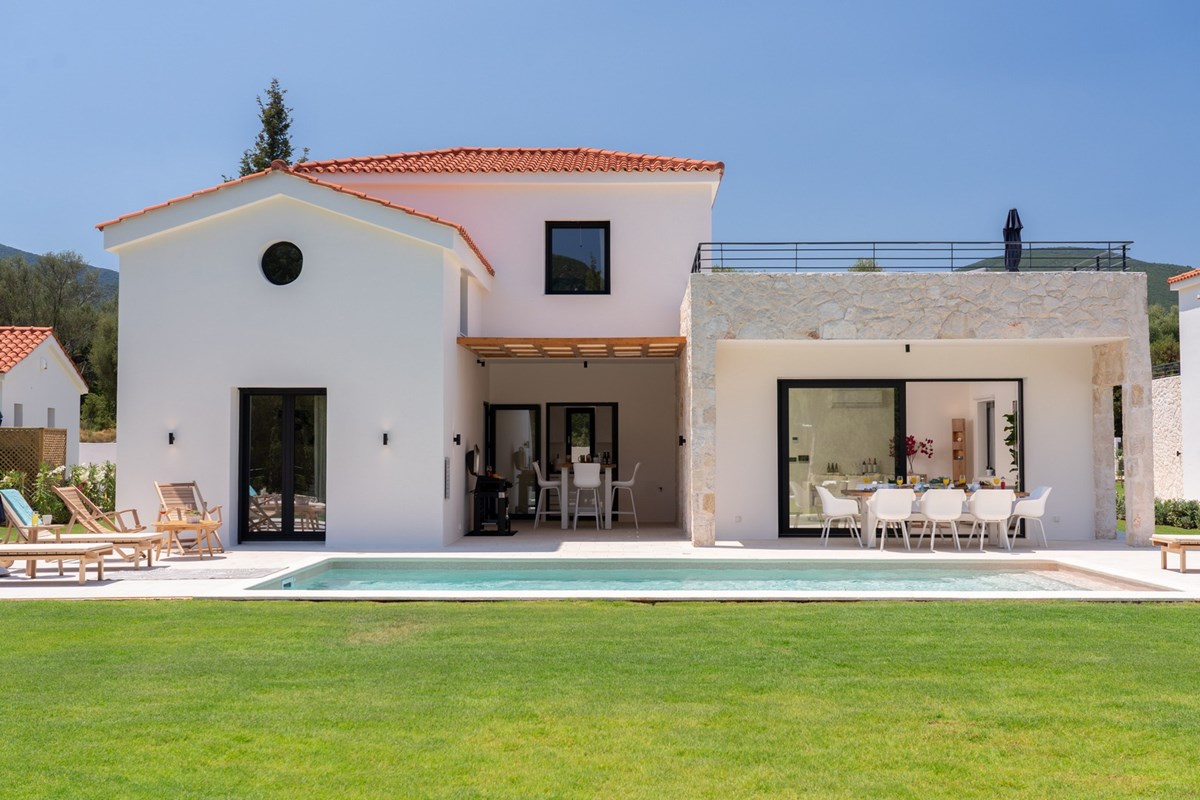 villa katerina
Guests: 6 - Bedrooms: 3 - Bathrooms: 3
Blending the local architectural spirit with the notion of modern minimalism, the stone-built villa Katerina evokes a feeling of euphoria and unparalleled bliss. Guests are welcome to make use of all high end amenities provided, unwind in pure comfort, enjoy a swim and tan in the peace and quiet of their own swimming pool and dine under the veil of stars amidst the cypress trees and fragrant garden while taking in the miraculous vistas of the sea and mountains.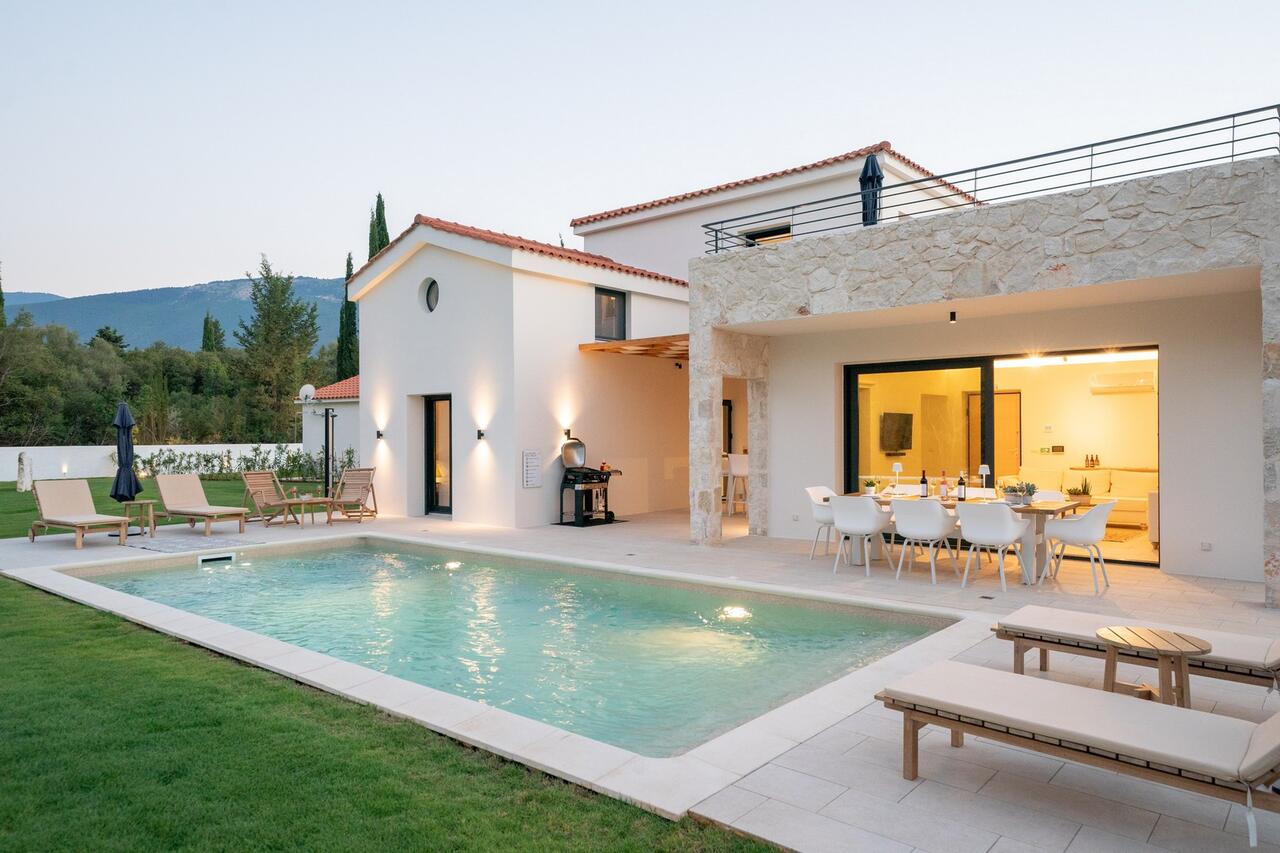 villa theodore
Guests: 6 - Bedrooms: 3 - Bathrooms: 3
Sea & mountain view
A verdant oasis for travelers seeking a paradise of their own. Villa Theodore is a tranquil haven of refinement perfectly blending in its surroundings with the local stone as a continuation of the natural environment. Guests staying at villa Theodore will have the opportunity to indulge with contemporary comforts and conveniences, relax in tranquil surroundings, immerse in the turquoise waters of the pool, bask in the sun and enjoy a delicious meal in an intimate setting against the magical backdrop of the azure of the sea and the high mountains.
LAYOUT
Luxury COCO-MAT Villas with antivirus certificate and large private pool each,
ideal for families & friends, each Villa can comfortably host 6 guests.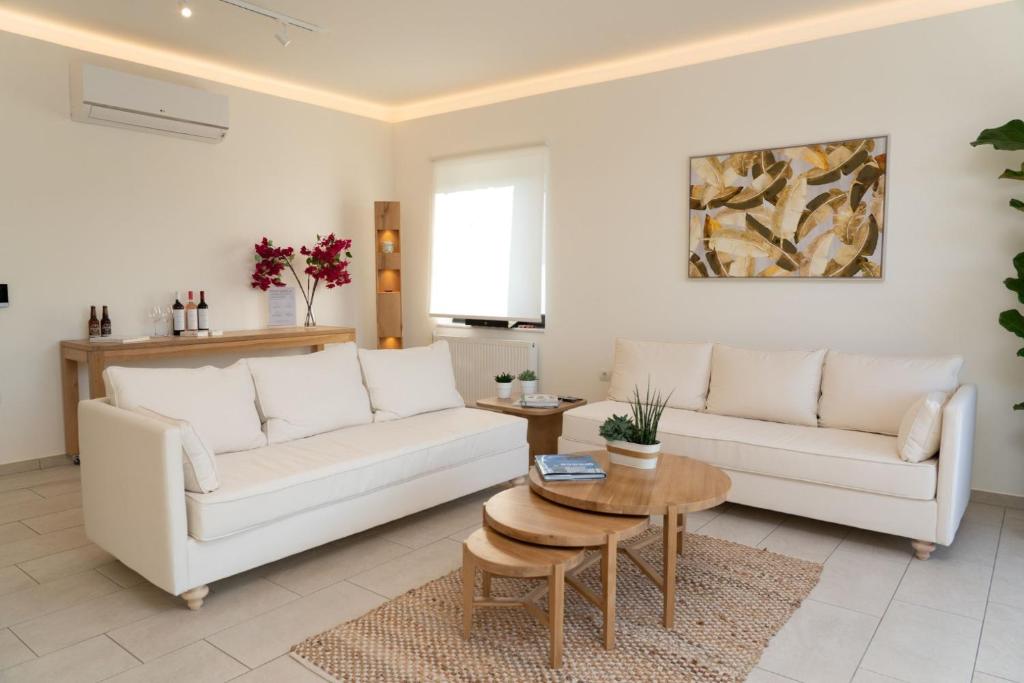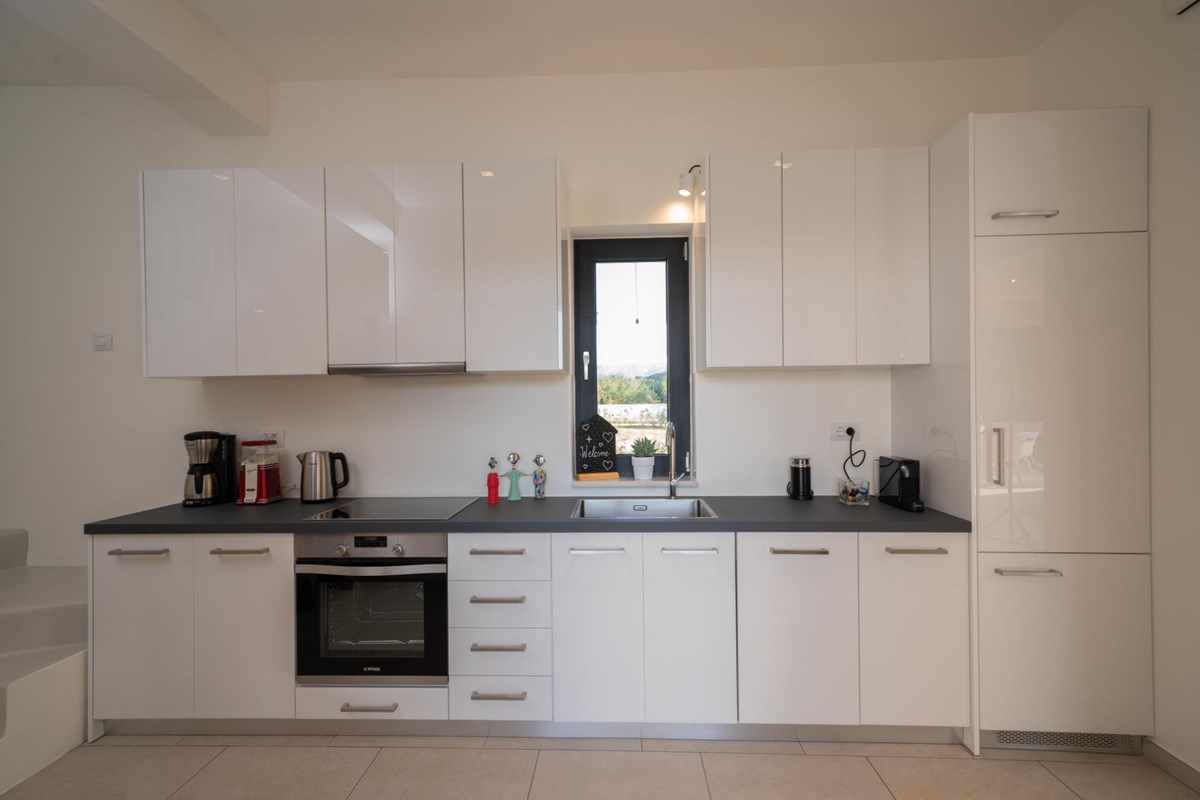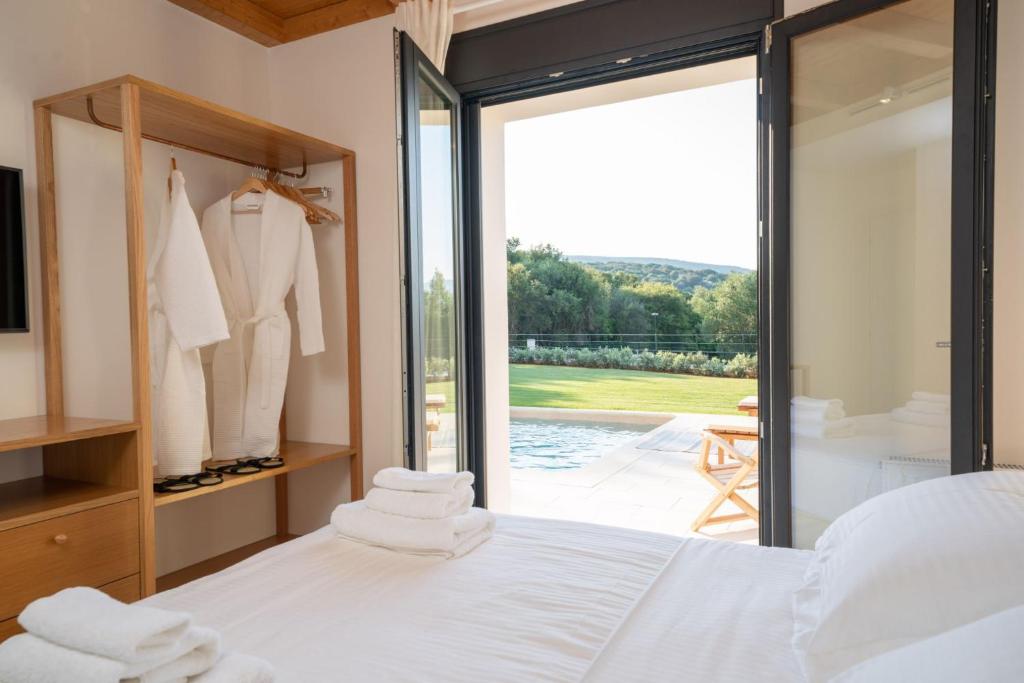 GROUND LEVEL
Fully equipped kitchen - direct access to the patio through a balcony door
Living room with 2 sofa beds and TV - direct access to the patio through a balcony door
1 bedroom with double bed, A/C and TV - direct access to the patio through a balcony door
Bathroom with shower cabin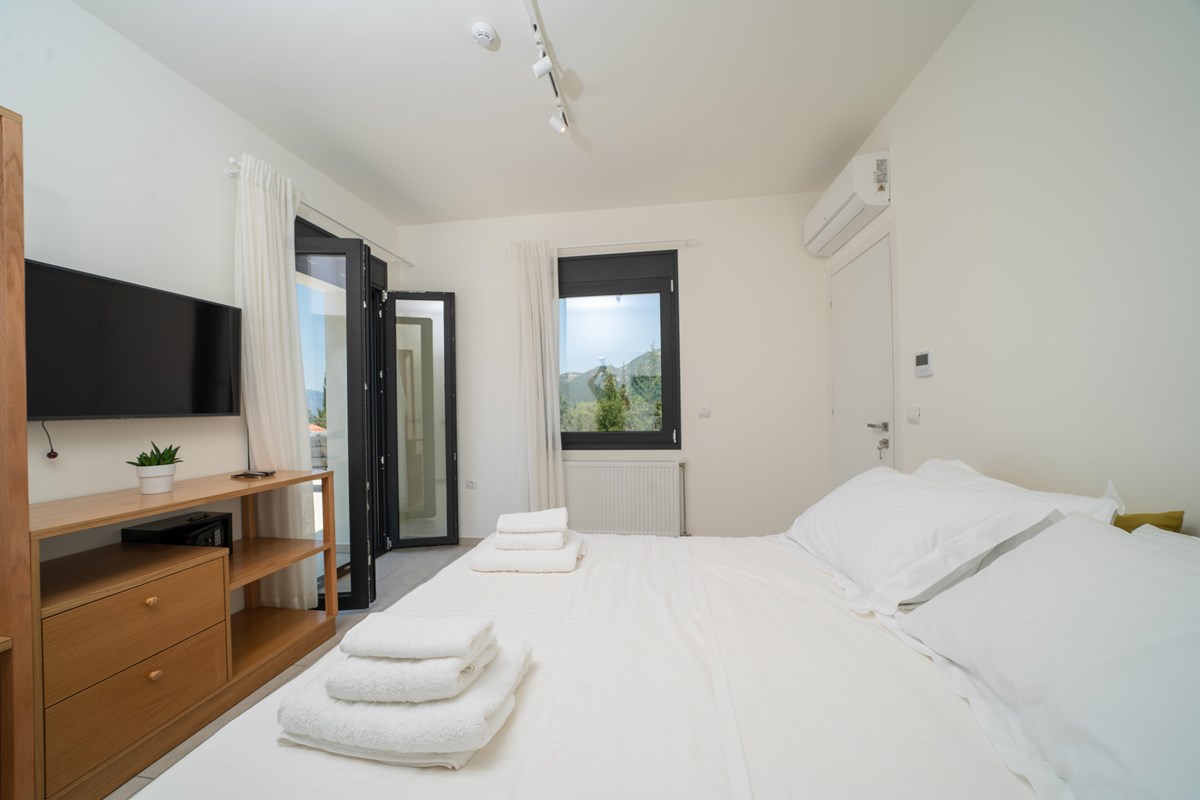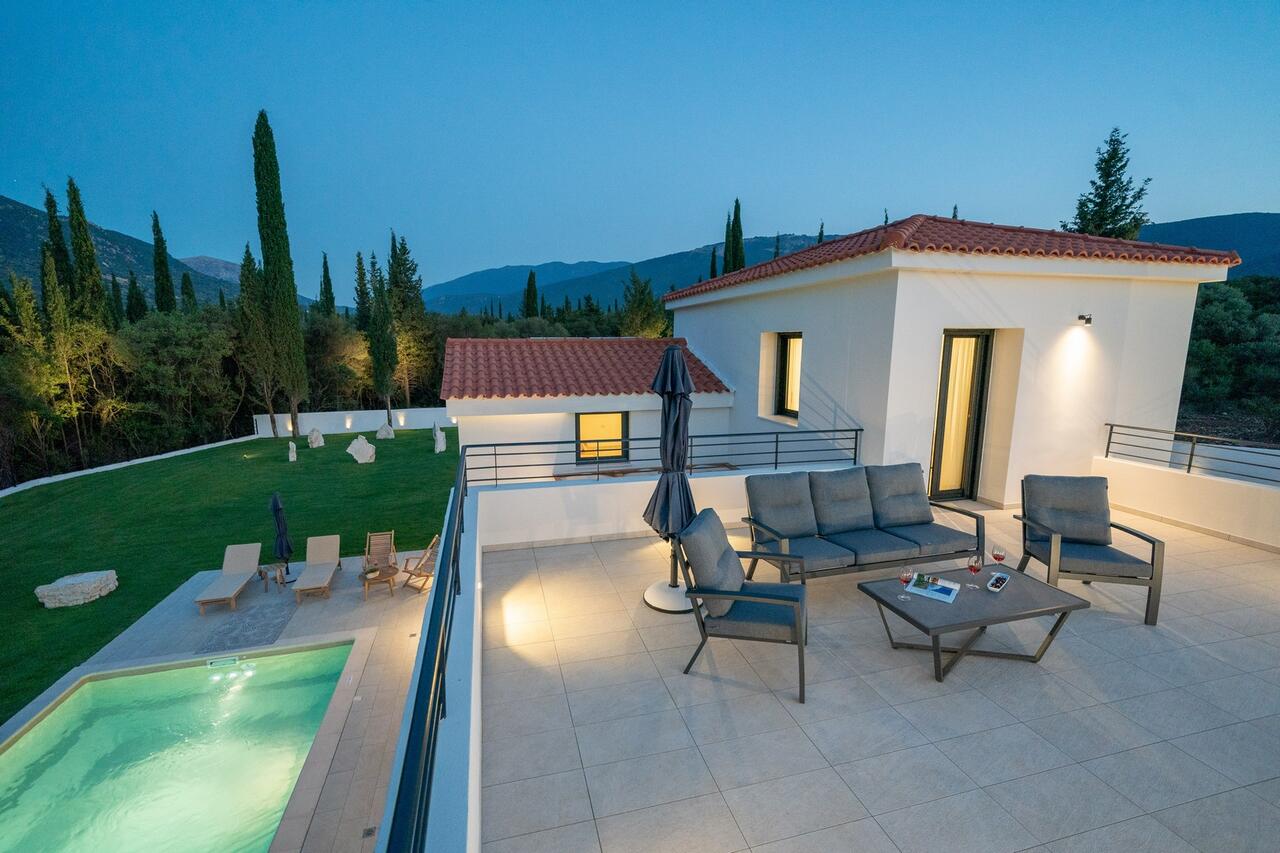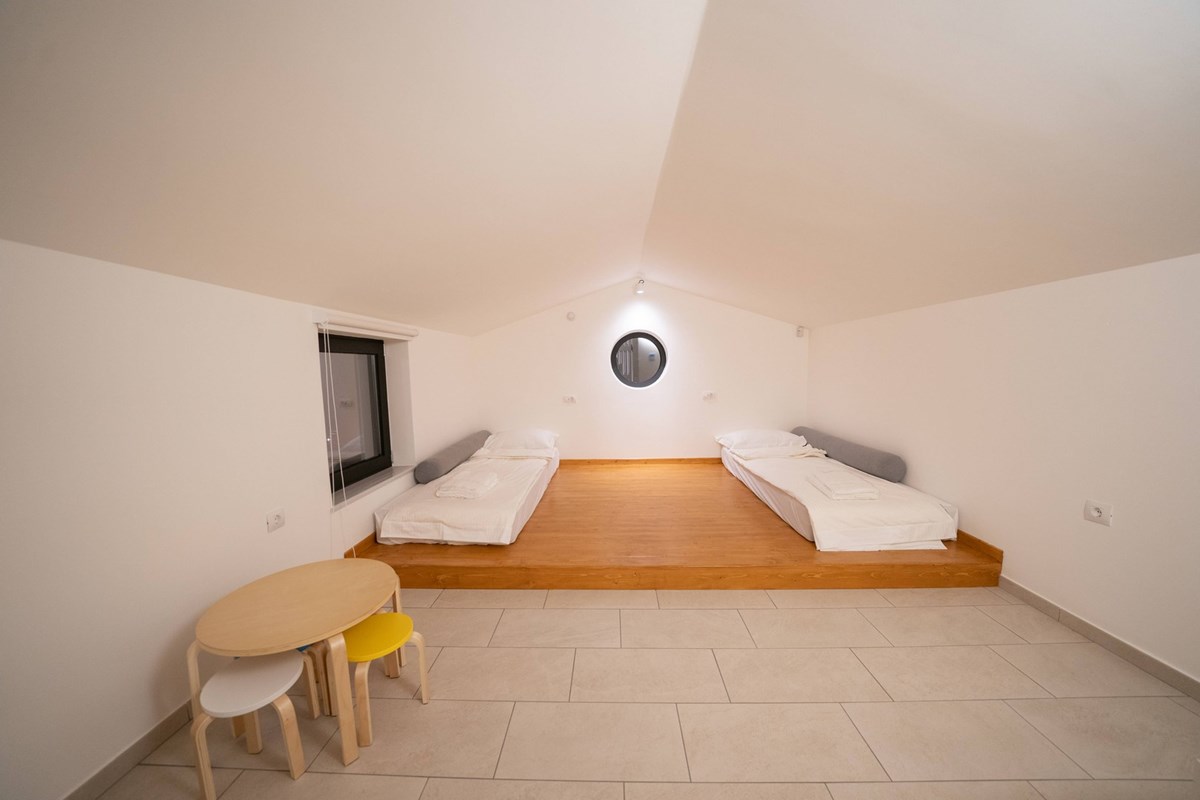 UPPER LEVEL
1 master bedroom with double bed, A/C and TV - access to private terrace with panoramic sea view
1 attic twin bedroom with 2 sofa beds, A/C
1 bathroom with shower cabin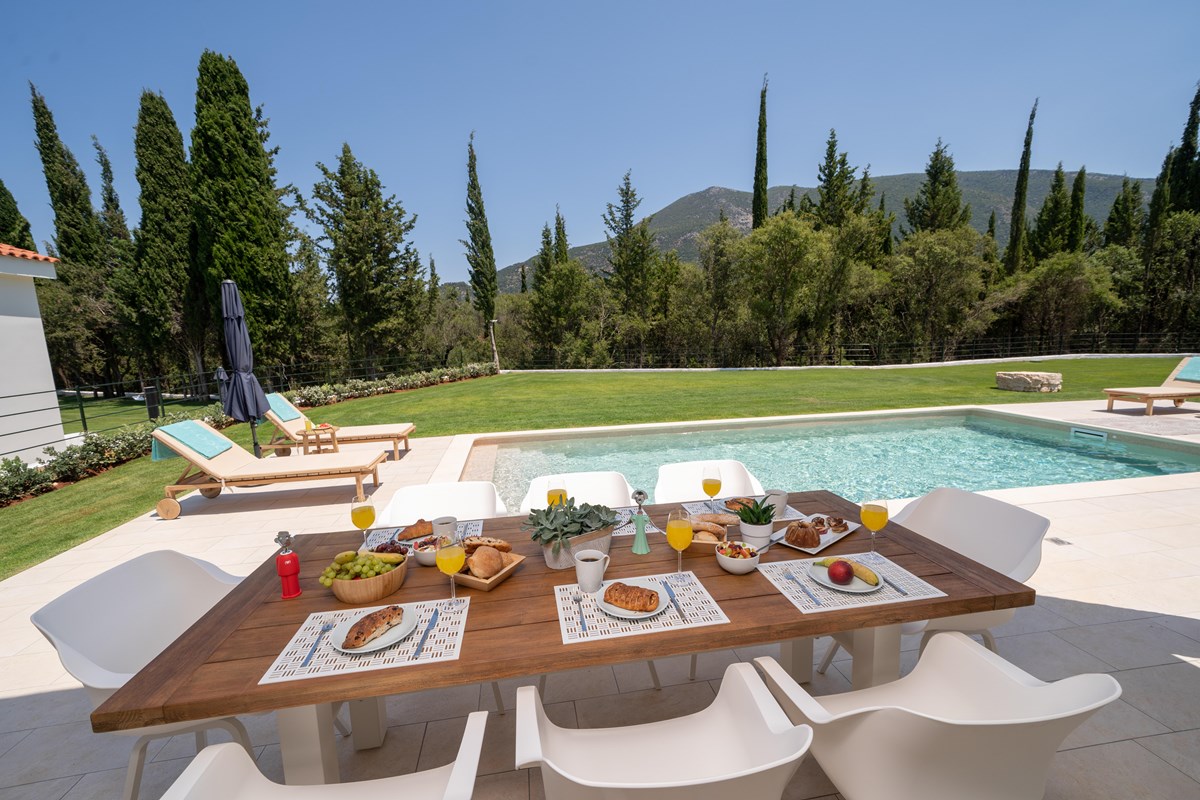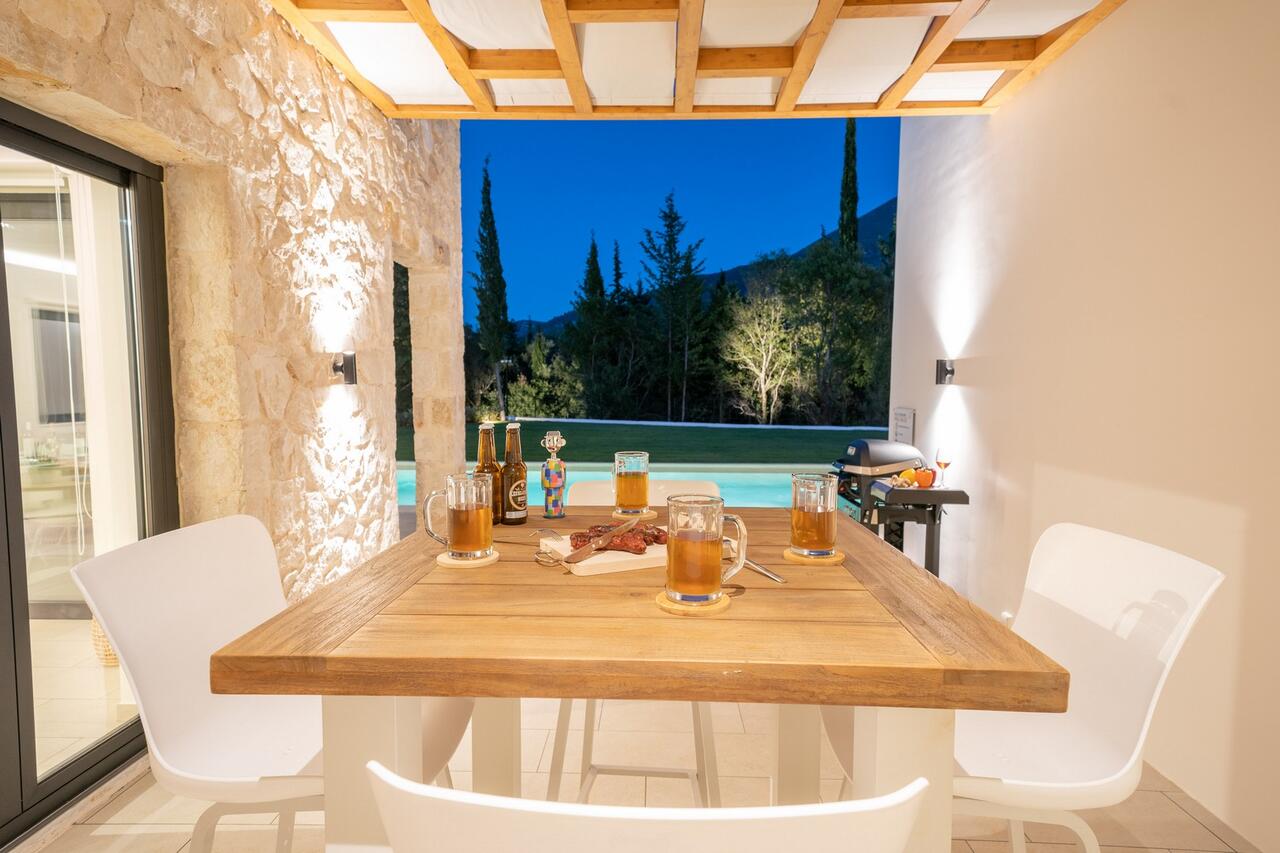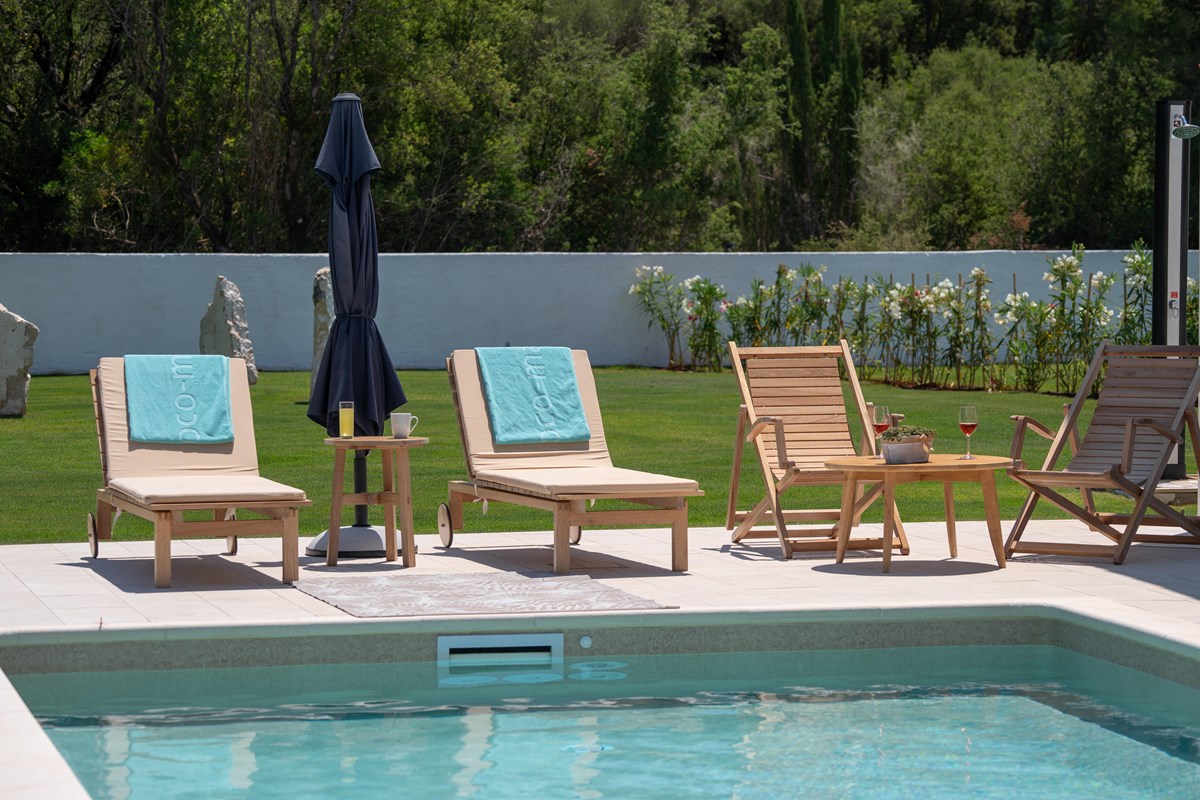 OUTDOOR AREA
Gorgeous pool area with a private heated naturally salted pool and comfortable loungers
Big terrace with outdoor dining area for 6 persons
BBQ area with an electrib barbeque Weber
Surrounded beautifully maintained gardens
FACILITIES
Ionian Trilogy Luxury Villas provide a wide variety of superb facilities and services.
Fully equipped kitchen
Fridge/Freezer
Hob
Oven
Microwave
Kettle
Toaster
Nespresso coffee maker
Dishes & utensils
Dishwasher
Welcome basket
High chair
Dining area
Sofa beds
Smart TVs
Satellite channels
DVD Player
CD player
Music system
Air conditioning
Heating
Free Wi-Fi
Hairdryer
Slippers
Free toiletries
Bathrobe
Beach towels
Washing machine
Tumble dyer
Iron
Safe deposit box

Iron board
Heated naturally salted pool
Loungers & umbrellas
Outdoor dining area
Pergola
Weber Pulse Barbeque
Garden area
Parking
Terrace
Luggage storage
Mosquito net
Smoke alarms
Security alarm
LOCATION
38.24040260072991, 20.631206826786485
DISTANCES
Port of Sami: 2,9km
Airport: 27,5km
Melissani Lake: 2,5m
Drogarati Cave: 2km
Nearest Beach: 2km
Nearest Restaurant: 2km
Nearest Mini Market: 2km
Myrtos Beach: 17,5km
Antisamos Beach: 7,5km
Other small beaches: 4,5km